Seattle Mobile Diesel Mechanic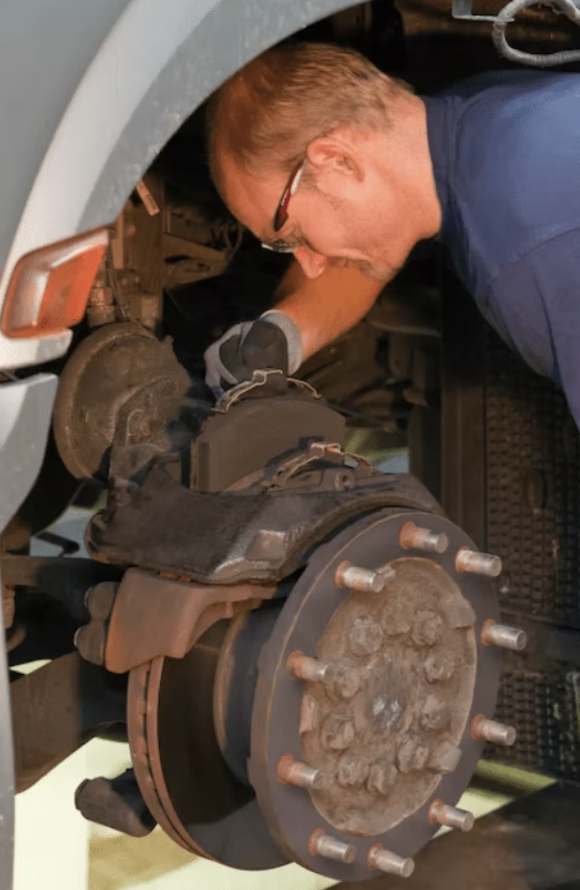 Seattle Mobile Truck Repair is a Diesel Technicians company that specializes in mobile truck repair. All types of diesel repairs are handled by us. We work on Mack, Peterbilt, Kenworth, Freightliner, Volvo, and other diesel engines. Seattle Mobile Truck Repair has experience working on all sorts of diesel engines, including Cummins, Duramax, and Powerstroke. Turbocharger replacement, injector replacement, air intake repairs, glow plug replacements, and more are among the services we provide. Make an appointment with us today, call (206) 888-4589.
24/7 Emergency Roadside Diesel Repair
Seattle Mobile Truck Repair is a roadside diesel repair service that serves the Seattle metro area 24 hours a day, seven days a week. We can keep you moving with prompt, skilled diesel engine repairs. Our trained experts are available at all times, so we can be there for you – whether it's midnight or noon during the weekday rush hour. Diesel engines are less demanding to maintain than gasoline engines because they are strong and built to last. However, regular maintenance is the greatest method to avoid costly breakdowns and repairs. That's why we provide comprehensive engine maintenance services that help to keep your diesel engine in excellent operating condition.
To learn more about mobile diesel mechanic in Seattle, WA or want to book a repair, contact us now at (206) 888-4589.
How Much Do We Charge for Our Services
At Seattle Mobile Truck Repair, we understand that your time is valuable. That's why we offer a professional mobile truck repair service that comes to you. We are based in Seattle and serve the Seattle metro area. Our rates are very competitive, and we offer a variety of services to meet your needs, including routine maintenance, emergency repairs, fleet maintenance, oil changes, and brake repairs. You can call us 24 hours a day, 7 days a week.
What Areas Do We Service
At Seattle Mobile Truck Repair, located in King County, we provide a wide variety of services for your truck. These include engine repairs, transmission repairs, electrical repairs, and more. Our team is also available 24/7 to offer roadside assistance to motorists who find themselves stranded. In addition to these services, we also sell truck parts and accessories such as diesel engine parts batteries, and brakes. If you're looking for an upgrade or simply need a part for your current truck model then look no further than Seattle Mobile Truck Repair. We want to ensure that you're always satisfied with our service – after all, your truck is a big investment. Call us today at (206) 888-4589 to get started on repairing your truck so it's up and running in no time.
Our Customers
At Seattle Mobile Truck Repair, we understand that our customers are truck drivers who have busy schedules. That's why we're committed to providing quick, effective service. We know that your time is valuable, so we'll come to you quickly and get the job done right the first time. We also know that trucks are a big investment, so we offer competitive rates and financing options. Because we're a locally owned and managed company, we care about the community and our customer interactions. So please contact us if you need diesel engine repair for your vehicle or a fleet of vehicles. You won't be disappointed.
At Seattle Mobile Truck Repair, we pride ourselves on experience, affordability, and customer service. Our years in the business have taught us what our customers want, and we always aim to please. In everything we do, from truck repair to maintenance services. Our goal is to serve you better than anyone else in the industry and establish a lasting relationship built on trust. Contact us today by dialing (206) 888-4589 to schedule a repair. We look forward to hearing from you.