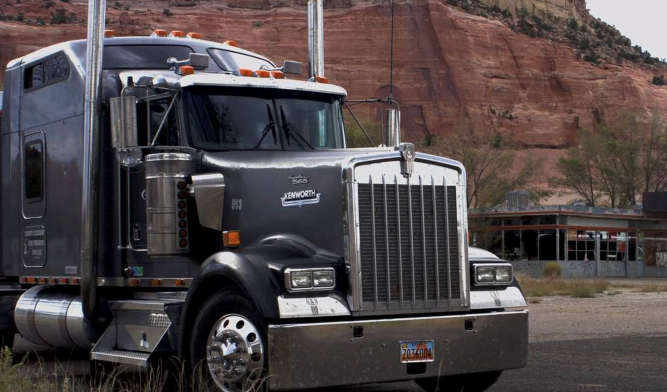 Did you know that one of the most important things you can do to keep your truck running well is to give it a regular oil change? Not only does this help protect your engine, but it also improves fuel economy. Here at Seattle Mobile Truck Repair, we offer quick and affordable oil changes for all types of trucks. So if your truck is due for an oil change, be sure to come see us. We'll take care of everything for you.
Just contact us today at 206) 888-4589 to learn more about truck oil change services in Seattle, WA and we will give you  free estimates and great deals!
About Seattle Mobile Truck Repair
Seattle Mobile Truck Repair is a respected truck repair company in Seattle, Washington. Our team of professional experts will take care of everything, from inspecting your truck to fixing the damaged components, from start to finish. We work on all types of trucks, so whether you drive a semi truck or a pickup truck, we can help you get the service you need. Truck brake service, semi truck repair, mobile truck Benefits of Truck Oil Change engine repair, and more are just a few of our services.
You know that maintaining your truck in good working order is critical to its longevity as a vehicle owner in King County. However, many people overlook one of the most important activities: having their truck's oil changed on a regular basis. Here are four advantages of having your vehicle's oil changed on a regular basis.
Better fuel efficiency – When your truck's engine has clean oil, it runs more efficiently and therefore uses less fuel.

Cleaner emission – Dirty oil can cause carbon buildup and ultimately lead to increased emissions from your truck's exhaust system.

Prolonged engine life – A clogged engine will overheat and eventually wear out prematurely. Changing your truck's oil regularly helps to prevent this from happening.

Less maintenance – By keeping your engine clean and well-lubricated, you'll reduce the likelihood of experiencing costly repairs down the road.
So if you're looking for an easy way to keep your truck running like new, consider scheduling regular oil changes.
Truck Oil Change Process
One of the most important regular maintenance tasks is changing your oil. Here is what to expect when we change your truck's oil:
First, we'll drain the old oil from your truck's engine.

Next, we'll remove the filter and replace it with a new one.

We'll then add the new oil to your truck's engine and ensure that it has the correct amount.

Finally, we'll dispose of the old oil and oil filter properly.
After we're done, you'll be able to drive your car as if it were new. So give us a call if you need a truck oil change in Seattle. We'll come to you and do it right.
Types of Truck Oil
As a truck owner, you need to choose the right type of oil for your vehicle. There are four common types of truck oil:
Conventional Oil
This is the most popular type of vehicle oil, which is produced from petroleum. It's an excellent alternative for vehicles that don't need anything extra.
Synthetic Oil
This truck oil is made with chemicals and gives more excellent protection for your engine. Choose this option if your truck often stops and goes or works in high/low temperatures.
Diesel Oil
Diesel engines need this specific type of oil to function correctly and perform at their best.
Bio based Oil
This truck oil is made from renewable resources, making it a more environmentally friendly option. Always consult with a professional when it comes time to change your truck's oil so that you get the best possible recommendation for your vehicle.
How Often Should You Change Your Truck's Oil?
The frequency with which you should change your truck's oil is determined by a number of factors, including the sort of truck you have and the sort of oil you use. Changing your truck's oil every five to six months or every 25,000 miles, whichever comes first, as a general guideline is a good rule of thumb. It's always preferable to get expert advice before making any changes; nevertheless, it's usually safe to assume that most truck owners change their trucks' oils at least once every five to six months.
Contact Seattle Mobile Truck Repair
If you're in need of truck oil change services in or around Seattle, look no further than Seattle Mobile Truck Repair. We have the experience and expertise to get the job done right. Contact us today at (206) 888-4589 to schedule a free estimate.