Seattle Truck Brake Service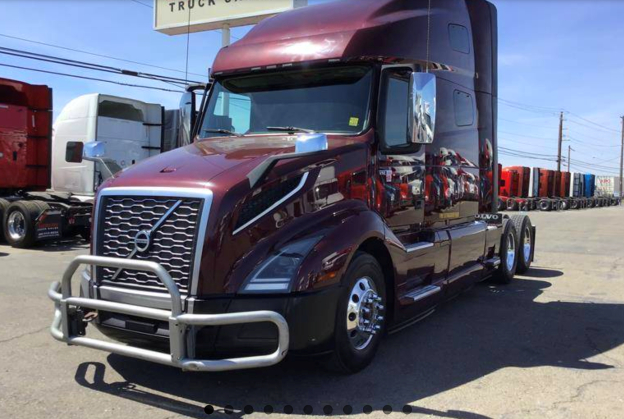 Having brake trouble on the road is no fun, especially when you're behind the wheel of an industrial vehicle. That's why it's important to keep your truck's brakes in good working condition. If you're having trouble with your truck's brakes and needs truck brakes service in Seattle, WA give Seattle Mobile Truck Repair a call at (206) 888-4589 . We'll come to your location for all the needed repairs.
Our crew is certified to work on all makes and models of trucks, so you can rest assured that your vehicle is in good hands. We'll make sure your truck's brakes are back to working order in no time.
24/7 Emergency Roadside Brake Service
Your truck's brakes are vital to its safety and performance, so it's important to have a reliable 24/7 emergency roadside brake service like Seattle Mobile Truck Repair at your fingertips. Whether you need us in the middle of the night or during rush hour, we'll be there to help you get your truck back on the road as quickly as possible.
We provide a comprehensive range of brake services, from inspections to fixes to replacements. We also have a broad variety of replacement parts in stock, so you can typically count on us to get the work done correctly the first time. Don't hesitate to contact us if you ever require emergency brake service. A truck will be dispatched to the location, and we'll take care of everything for you.
Our Team Comes to You
Truck giving you brake trouble on the road? No problem. Seattle Mobile Truck Repair offers onsite brake repair to get your truck back up and running asap.
We know that brake trouble can really put a damper on your day, so we do everything possible to make the repair process as smooth and easy as possible. We understand that you don't have all day to wait around while we fix your brakes, so we work quickly and efficiently to get the job done right. Safety is always our number one priority, and we take great care in making sure your brakes are working properly before sending you back out on the road. We want you to feel confident that your truck is safe to drive, so we take every precaution necessary to ensure your complete satisfaction.
If you're experiencing brake trouble, don't hesitate to call Seattle Mobile Truck Repair. We'll be happy to help.
Friendly Staff Members on Every Call
Our company prides itself on being understanding and helpful in every way possible–you'll always be greeted by a courteous staff member when you call us for brake service or any other mobile trucking issue. We know that the trucking business can put a lot of stress on people, so we want to help make your life just a little bit easier. 
We promise to listen to your problem and do our best to find an effective solution tailored specifically for you. So please don't hesitate reach out the next time you need truck brake service
Call us today at (206) 888-4589.